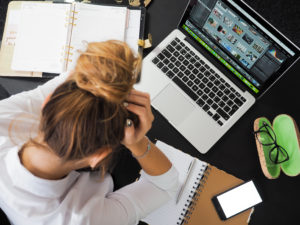 When a book is published an author worries a wee bit. (Or at least this author does 😉 ).  Worried that no one will read it. Worried that it will get bad reviews. Worried that the last five years of work may have been for naught. I know it's silly that a review has the power to lift some of that worry, but it does. And when the reviewer then goes back to review the first book in the series because they liked the second so much, well, that feels like an unexpected gift from the mercurial publishing gods.
THE DESERT PRINCE was due to come out in July but due to Covid is scheduled for Sept 19, 2020. It would be super duper if you pre-ordered a few copies from your favourite bookseller or ordered it into your local library! And if you haven't read THE LOST SCROLL OF THE PHYSICIAN yet, well, in the view of this completely biased author, it's pretty epic as well.
It feels awkward celebrating in these tumultuous times but I want to acknowledge the people who helped me finish my longest book yet in record time, particularly my editors Jess Shulman, Susan Fitgerald and Jenny McWha, as well as publisher Kathryn Lane and publicist, Elham Ali.
And most of all you, dear reader, thanks, as always, for your support. I truly couldn't do this without you.
I hope you are all keeping healthy and well, much love.
Alisha
THE DESERT PRINCE
SECRETS OF THE SANDS series, Vol. 2
"A richly detailed, immersive read."
In this sequel to The Lost Scroll of the Physician (2020), the spy they've freed leads the young scribes across the Egyptian desert to rescue pharaoh's daughter from the Hyksos chieftain's stronghold.
If freeing and following Pepi is risky, remaining in Thebes spells certain death for Sesha, Paser, and Reb. Pepi earns their trust on the hazardous journey where dangers include lethal quicksand and a violent sandstorm. Reuniting with Princess Merat brings new dangers; the chieftain, intending to marry Merat immediately, insists Sesha, 13, be married as well, requiring a quick-thinking ruse. Assisting the venerable Hyksos physician, Sesha notices disconcerting similarities and connections between Hyksos culture and her own: They pray to the same gods and sing their children the same lullabies. The previously disparaging Thebans are shocked to find Hyksos technology superior, admiring the way they cast bronze and use horse-drawn chariots. As famine threatens Egypt, with war all but inevitable, Sesha discovers a passion for peace as deep as her commitment to healing. From her first glimpse of a horse to setting a broken leg, Sesha's reactions are convincing. This sequel also adds depth to secondary characters (who could use still more). When the action-packed plot threatens to veer out of control, the evocative settings and vivid, quotidian observations of life 3,500 years ago reanchor it. The cliffhanger ending does its job.
https://www.kirkusreviews.com/book-reviews/alisha-sevigny/desert-prince/
THE LOST SCROLL OF THE PHYSICIAN
SECRETS OF THE SANDS series, Vol. 1
"A satisfying adventure for Ancient Egypt's many fans."
In this series opener set in ancient Egypt, a girl seeks a missing scroll she believes may help save her brother's life and explain the fire that killed their parents.
https://www.kirkusreviews.com/book-reviews/alisha-sevigny/the-lost-scroll-of-the-physician-secrets-of-the-sa/