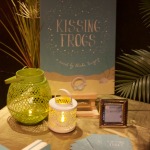 So much has happened in the last month, I barely feel like I've had time to breathe! The Kissing Frogs book launch took place in Toronto at College Street Bar. A special thank you to everyone who came out to show their support.
The venue was perfect, the cupcakes delicious, and guests were treated to a special reading by my husband and I, which somehow came across a bit … offside?
Alongside all the marketing and promotion an author must do these days, our family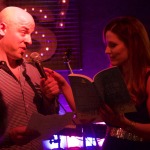 has moved houses and taken a tumultuous trip over 3,000 miles to be with my family for the holidays, before embarking on a two and half month pat leave in Los Cabos. Did I mention I have a new baby?
I'm happy to finally be settled in my hometown of Kitimat, BC for a few weeks and looking forward to some great events coming up.
I'm so excited to be speaking at Mt. Elizabeth Secondary on Thursday (my old high school!) as well as for the book launch at the Legion this upcoming Friday, the 19th at 7pm.
Next Monday at 1 pm will be a fun reading/signing and creative writing event at the Kitimat Public Library – there will even be free pizza! And then we have two great events in Smithers, Dec 20th. A creative writing workshop/reading at the Smithers Library at 1pm then over to a reading and signing at Two Sisters Cafe. All events are open to the public. Feel free to drop by and say hi!
xoxo,
Alisha