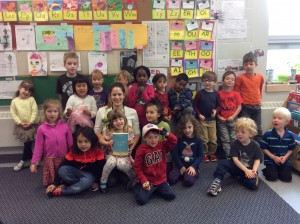 Last Friday I spoke to my toughest audience yet: my daughter's JK/SK class at Jackman Public School! We read the original Frog Prince fairy-tale by the Brothers Grimm and students asked some great questions about frogs and conservation. My favourite comment was when one of the boys emphatically raised his hand and shouted, "There's a 'P' in my name." Well said, Jasper, well said.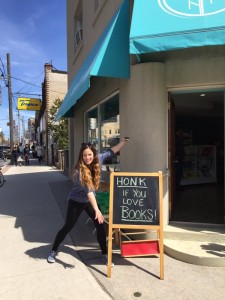 On Saturday, April 30th (in addition to Save the Frogs Day), it was Authors for Indies.
This an amazing event, where local authors support independent bookstores. The ladies at Ella Minnow were wonderful and I met some really great fellow authors – such a fun day.
On May 28th I'll be with my best gal Angela Misri of the fabulous Portia Adams series, at Waterloo Chapters if you want to come get some books signed or just hang out.
Happy Spring!